As strange as it sounds, your journey with a young child (under a year old) can be enjoyable and moderately carefree.
Why? The answer is simple: babies tolerate easy flights or trips quite well. As a rule, infants sleep most of the time. Besides, young children don't suffer from seasickness in transport.
1. Food tips
If your child is still breastfeeding, this is an added bonus to a trip. A breastfed baby will always feel full and calm. The only thing is to make sure that the hassle of packing and worrying doesn't lead to a reduction in the mother's milk supply.
Things get a little bit more complicated if your baby is formula-fed. You'll have to take a vacuum flask with hot water and the formula with you. Unless you decide to opt for ready-made liquid formula instead, of course.
Please note: pre-mixed baby food can be stored for no more than 1 hour.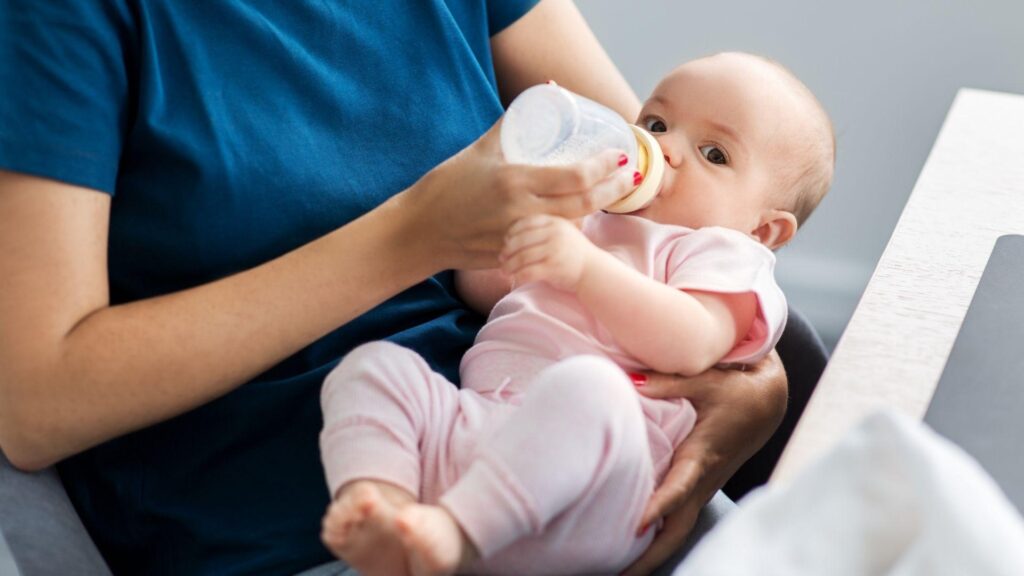 It's better to prepare a few bottles with undiluted formula powder in advance, just enough for one feeding. When you need it, all you have to do is add warm water and voila! Your baby's lunch (dinner or breakfast) is ready.
If your toddler is already receiving complementary food, baby snacks in jars, juices, and instant cereals can be life-savers. The main thing is to make sure that this food is familiar to your child and they like it. New food takes some getting used to and going on a trip might seriously affect your little one's appetite. In case taking a cooler bag with you isn't an option, choose something of the following:
Fresh vegetables (cucumber, carrots), hard fruits (pear, apple) – from 9-10 months of age in a finely chopped/pureed form.
Baby biscuits – from 6 months.
Jelly sweets – for children older than 1.5 years
Please note:
If you don't have a refrigerator bag, don't take perishable products on a trip. They might lead to food poisoning.
When picking jars and boxes of baby food, check at what temperature they can be safely stored.
2. Traveling in a car
An infant can get dirty on the road. When changing a diaper, use clean water, a mild, pH-neutral cleanser, or baby wipes. They gently wipe away dirt from your baby's skin without irritating it and are safe to take with you on a long journey.
When getting a car seat for your child, consider the time they'll have to spend in it. If your little one isn't old enough to spend a lot of time in a sitting position, get a specialized seat for infants.
3. Traveling in a plane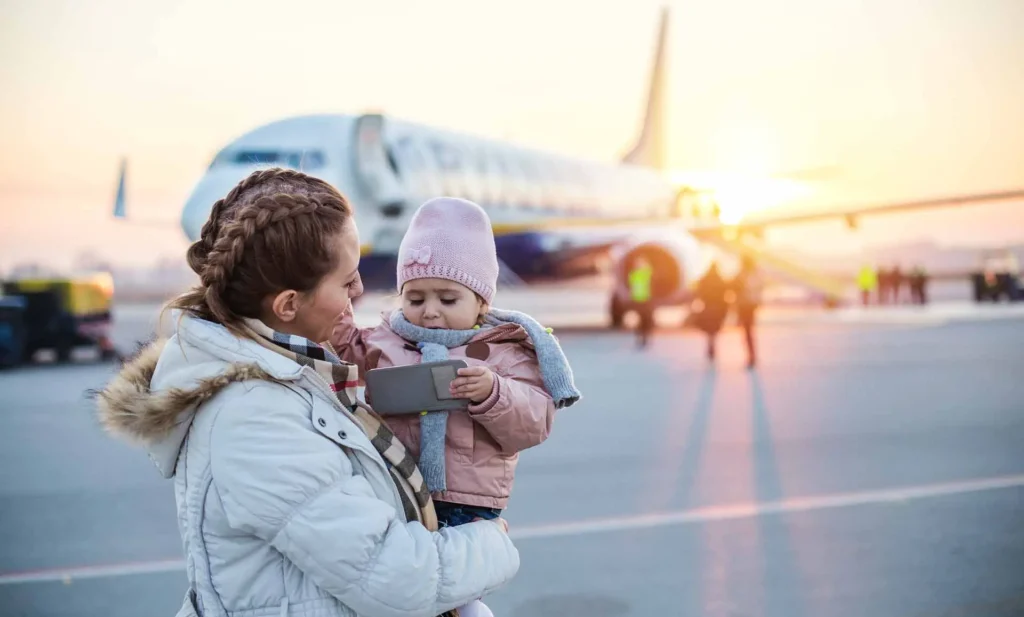 Try to adjust your infant's sleep pattern to the upcoming flight: it will be easier for both you and other passengers. Just in case, take your little one's favorite toys, books, a tablet with cartoons to keep them occupied in case they refuse to fall asleep.
Be sure to give your child plenty of water, because in a plane, you breathe dry air-conditioned air. You can always ask a flight attendant for non-carbonated water.
4. Traveling in a train
Train trips might take several hours and sometimes a few days. This is why you have to make sure that your child is as comfortable as possible and that they have all they need.
If you have introduced complementary foods in your infant's diet, breastfeed them after every feeding.
If your child is over 2 years old and has no appetite, add spices (dill, basil, coriander) to food and reduce the portion size but increase the number of feedings.
Don't forget drinking water. It's better to buy it in advance, as there may be no non-carbonated drinks on the train or at the stations. Infants under 3 years old should be given 50 ml per kilogram of weight, and children over 3 years old – 80 ml per kilogram of weight. Even if it's hot outside, give children drinks at room temperature: cold juices or water can provoke colds.
5. Medicines
Whenever you go on a vacation, pack a small first aid kit. To add to it or assemble a first aid kit for all occasions, consult your pediatrician or family doctor to find medications that might be useful on family trips with young children and infants.
6. Baby hygiene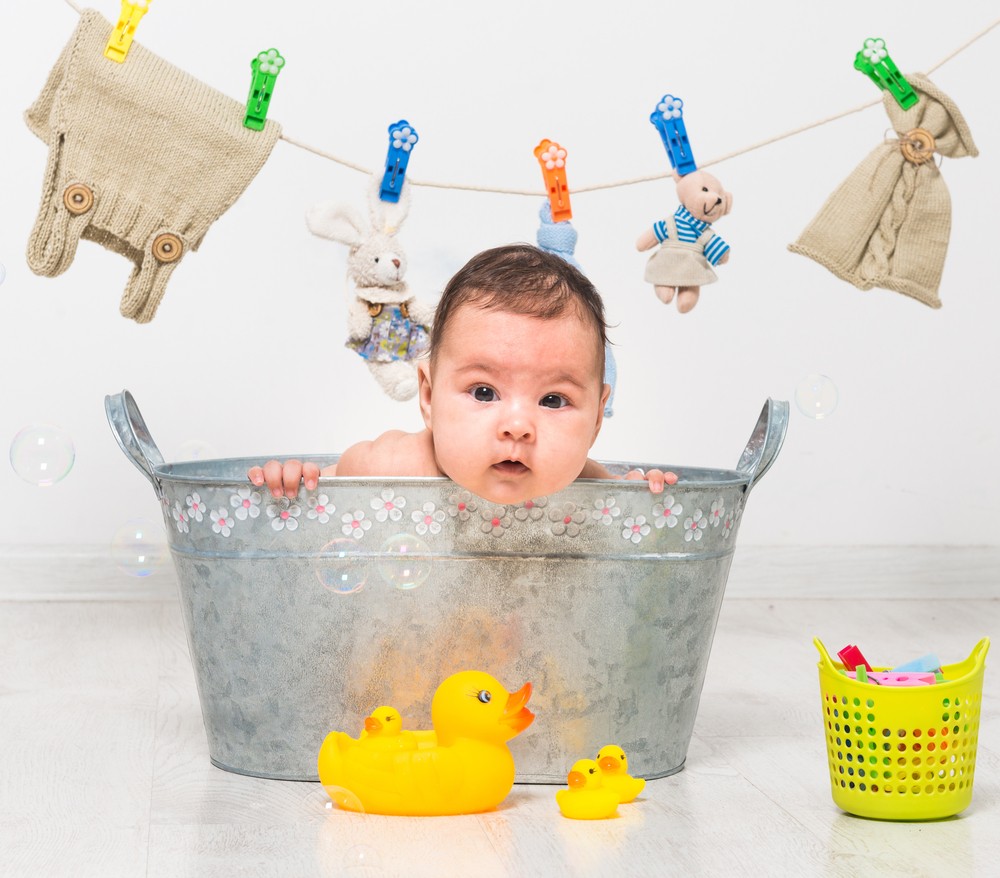 Don't forget to bring everything you need to keep your child clean and healthy:
Diapers. Choose exactly the right size, taking into account your baby's gender. Take enough supplies for the entire vacation. It's a good idea to have diapers with special gel-forming material, which is highly absorbent. They help prevent skin contact with secretions.
Barrier cream. It should be applied to the buttock area and groin folds after every diaper change and bathing.
Shampoo or bubble bath. Soaps and certain ingredients in bath products can be irritating, so choose products specially formulated for the little ones.
Baby moisturizers and emollient creams. To help your little one's skin perform its protective function, it's important to regularly moisturize it after bathing.
7. Extra tips
If you plan to walk a lot on vacation, buy comfortable baby carriers. It can be a handy backpack or a sling (by the way, you can even make a simple sling with your own hands).
Whenever you go on a trip, make sure you have enough baby bottles, sippy cups, disposable bibs, diapers, wet antibacterial wipes, a first aid kit, and other useful things for traveling with a small child.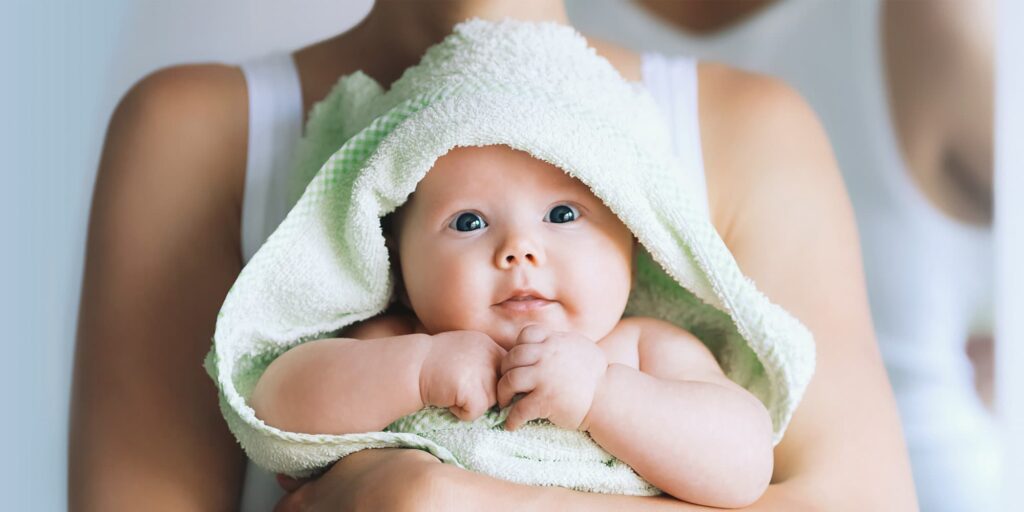 Carefully consider what your baby is going to wear. There should be outfits for all occasions, as the weather can change drastically.
Don't forget to put a few of your baby's favorite toys in your bag to keep them soothed and occupied when they are awake.
As you can see, traveling with young children requires your attention to detail but it doesn't have to be stressful at all. Take advantage of our recommendations so that traveling with your little one brings only the most positive emotions.