The end of the year is an ideal time to make plans for the coming year. So a large number of people start planning their time for traveling and exploring new places. It opens up an opportunity for cities to get tourists, and accommodation facilities to get people. With that, the accommodation providers start preparing for the tourist season in 2023.
Do you have Airbnb accommodation that you rent out to tourists? Do you hate cleaning your AirBnB? You're not alone! Many hosts hate cleaning their spaces, too. But there are a few simple tricks that can make your life a lot easier and you can use them when, instead of calling the professionals from Airbnb cleaning Calgary or another cleaning service, you decide to take the job into your own hands.
Airbnb is a fast-growing platform that allows people to rent out rooms and apartments online. As the popularity of this service has grown, so has the number of hosts who need to clean their spaces regularly. But many of them don't know how to clean effectively and efficiently.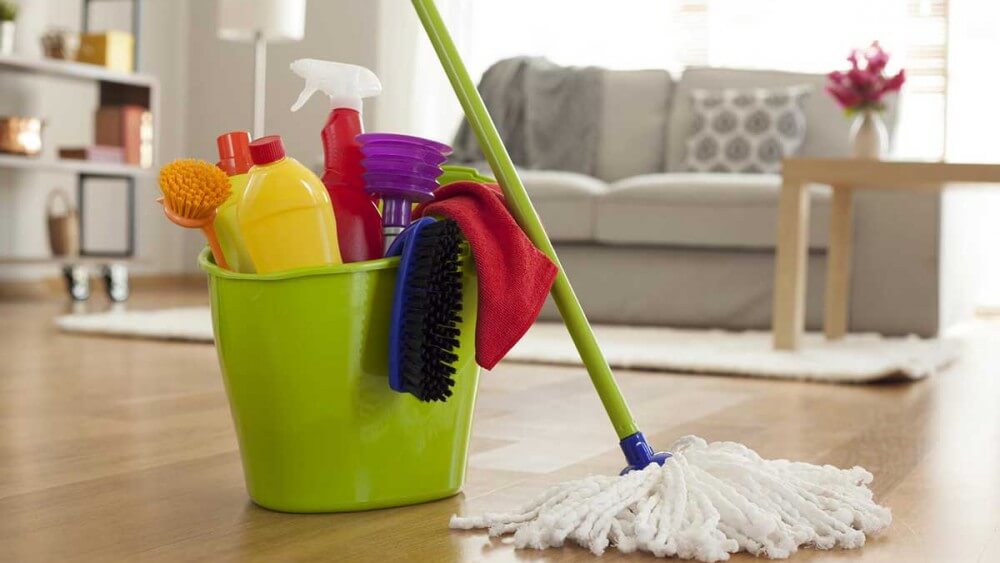 But not only that! It all depends on the condition in which you find the accommodation that you rent through Airbnb. So, you need something that will give you practicality at the same time, but also allow you to quickly arrange the space and prepare it for the next guests.
Preparing the accommodation for the next guests is not a time-consuming process, but you need to have a plan. You can make the plan yourself, but since you haven't been able to organize yourself so far, you need our help. Today we decided to give you directions that will be of great help to you.
Here are 7 practical tips that will help you clean your AirBnB space more easily and quickly. By following these tips, you'll be able to save both time and money! All you need to do is to follow us to the end and see what we have prepared for you as suggestions. Let's get started!
7 Best cleaning tips for your Airbnb appartment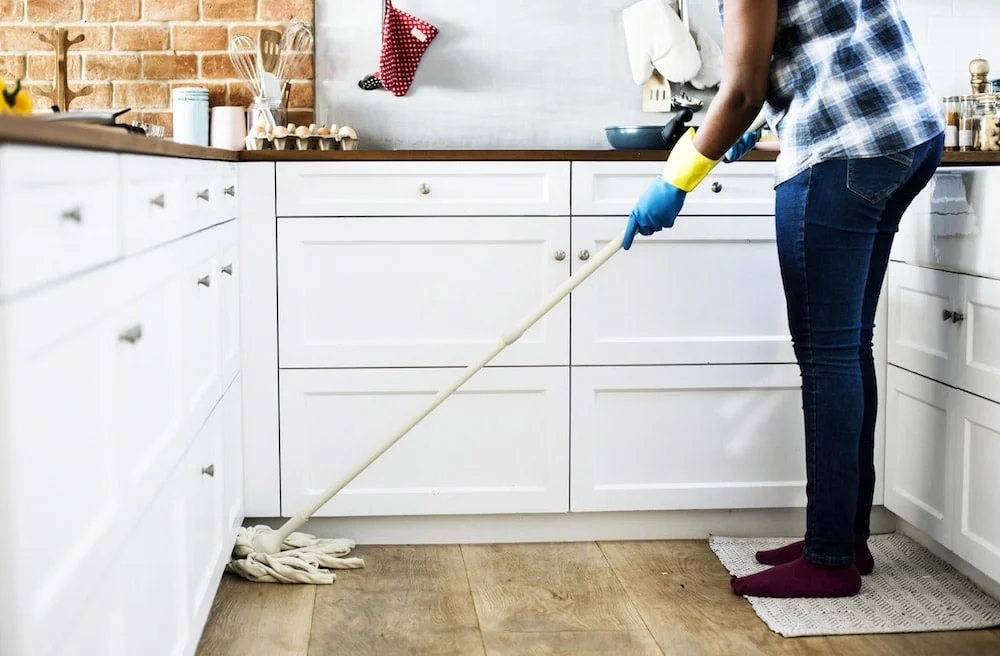 Airbnb is home to millions of travelers every year, and with each guest comes a cleanliness requirement that goes beyond a standard hotel stay.
Here are seven tips to make your Airbnb stay more comfortable and less of a mess:
First of all, leave cleaning products in one part of the accommodation – so that you don't constantly bring cleaning products from your home, you can make a pantry. You can organize this pantry nicely and fill it with dish detergent, window cleaner, wood surface cleaner, floor cleaner, mops, vacuum cleaner, towels, and everything else you need. That way, first of all, you will stock up, which means saving money, but you will also create a space in which you will have everything you need to start cleaning at any moment.
Keep your kitchen clean – A clean kitchen is the first step in keeping your living spaces tidy and free of rubbish. This should also be the rule when you have Airbnb accommodation. Start first in the kitchen! There you can always find used glasses, mugs, plates, and cutlery. That's why it's best to sort out the chaos there by taking all the necessary means to brighten up the space. Not only will this save you time considering that other winter activities take more time, but it will also keep your guests fascinated by what they will see when they come, which is a neat and clean kitchen.
Clean the bathrooms – Both bathtubs and toilets can easily be cleaned with a little soap and water – enough to cover the surface with lukewarm water and plenty of elbow grease. Bathroom cleaning also leaves you less time to spend on other tasks! So tackle this demanding task that can take up a lot of your time. Make sure to clean yourself thoroughly and leave a clean space for the next guests in your Airbnb accommodation.
Wipe down all surfaces – It is best to wipe down all surfaces when the guests leave. It is good first of all for the home to smell clean, but also because it is necessary to leave a temporary home that will be clean and free of any potential health threats. When you leave a mess, don't expect your guests to clean it up for you – it's your responsibility to make sure surfaces are free from dust, dirt, food crumbs, and other debris. This includes bed frames, cabinets, countertops, and TVs.
Declutter the area – Whenever possible use whiteboards or large pieces of paper to jot down important instructions or reminders, rather than leaving post-its all over the place. This will reduce clutter around the room and make it easier to find what you're looking for. Guests often know how to leave something in a place where it shouldn't be or apply the house rules in the accommodation in which they will spend only a certain short time. In order not to search for something, make such messages that will make cleaning easier for you.
Empty your garbage regularly – Immediately after the guests leave, it is important to throw out the garbage first. First of all, you cannot know if they have made too much garbage if they have thrown it away or not. That's why you need to clean that part first before proceeding with everything else. Garbage accumulation can lead to odors, unsanitary conditions, and ultimately bugs! Make sure you dispose of all garbage bags and recyclables responsibly before your arrival.
Sweep & mop regularly – don't forget to sweep and mop floors once after the guests have left to remove any dirt or residual spills from previous days' activities, but also to leave Airbnb accommodations worthy of an excellent comment and a maximum number of stars. Doing so will help ensure that both resident and visitor's feet are left clean!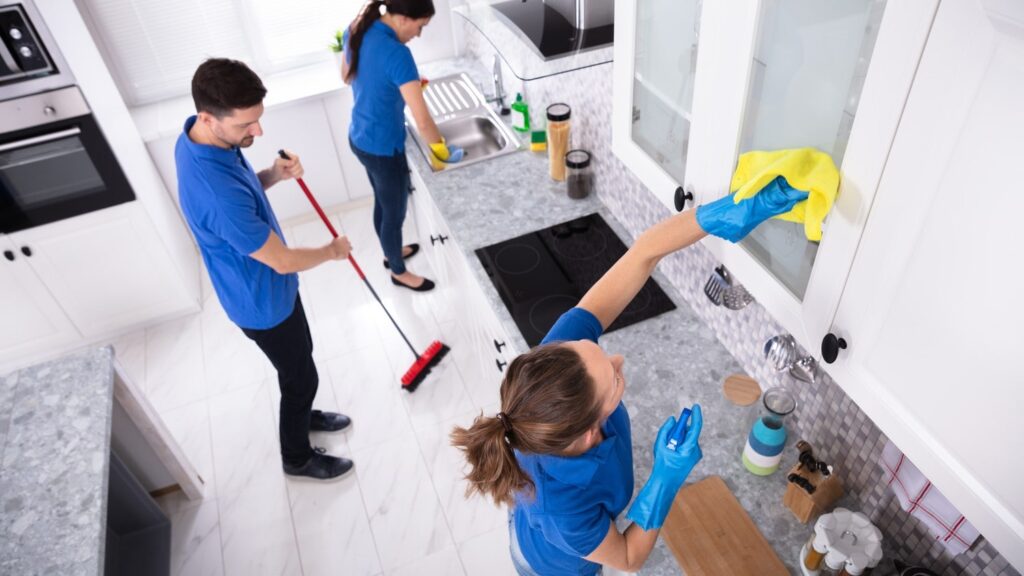 These few guidelines are a real treasure for you, as they will help you to be more organized in cleaning the space. So let's arrange your Airbnb accommodation together today, we will help you with these tips that you will apply, and you will need to follow them and brighten up the apartment.